Last week-end I made a short trip to Lindau am Bodensee. As you can see on the pictures we got outstanding sunny weather with some wind that kept the temperature at a nice level.
Due to the wind, the pictures of the water in the harbor of the island Lindau has been dizzy due to small waves. To me that was the perfect moment to test my new Haida CPL-VND 2 in 1 filter. This filter is on one side a circular pole filter which helps to reduce reflections on glass, water and any other reflecting surface and on the other side a variable neutral density filter that reduces, without changes of images quality, the amount of light falling threw the lens on the image sensor. This combined with low ISO values, in this case ISO 160 and an aperture of f8, results into long exposure time, so it was possible to clear the water to look to the ground. To shoot those pictures I mounted the Fujifilm X-PRO3 with the TTArtisan 14mm f1.4 lens on an easy to carry rigged carbon tripod.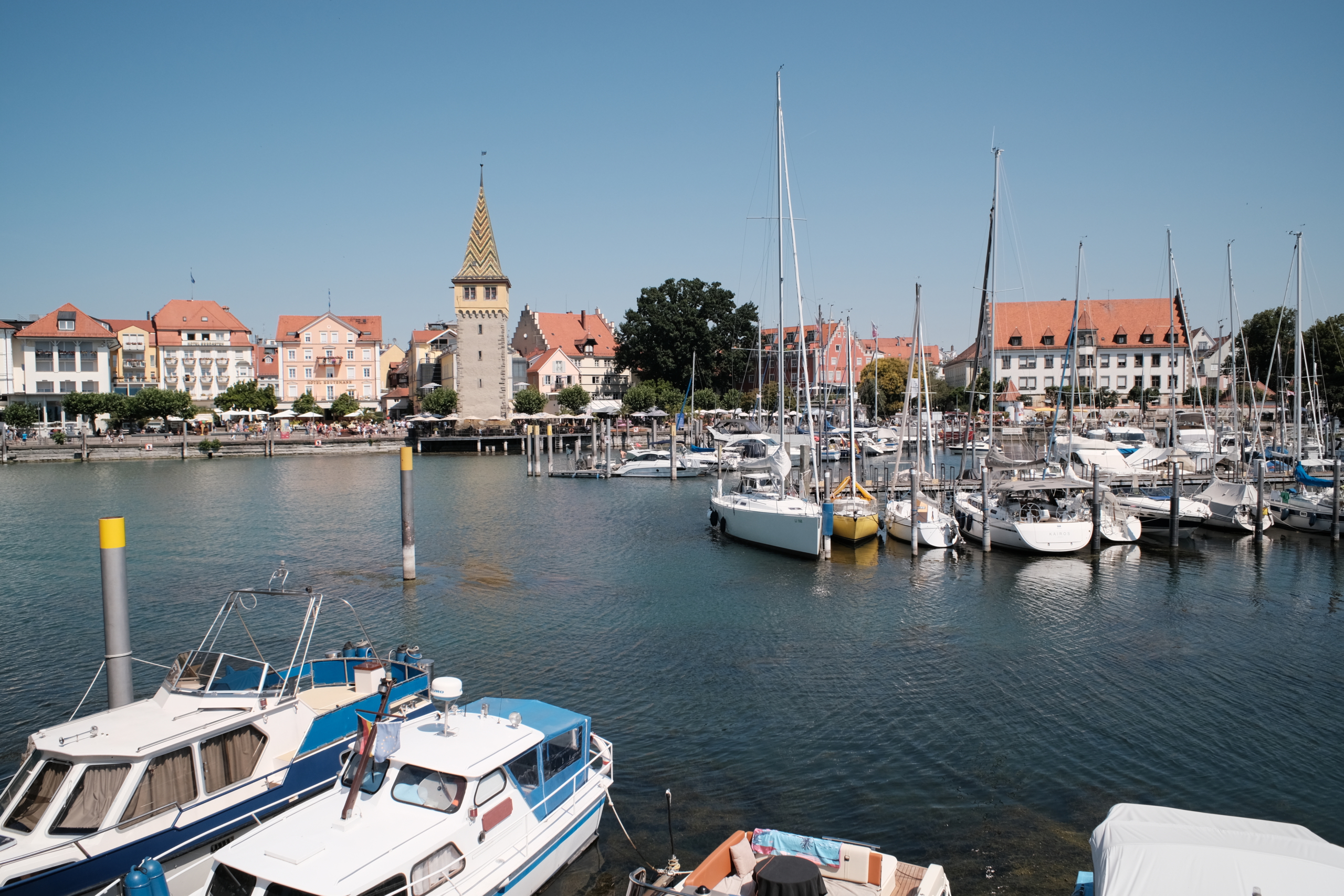 I am very pleased with the results. As you can see nothing happened to the colors and IQ of the pictures compared with the first picture made without the filter. The usage of the Haida CPL-VND 2 in 1 filter is also extreme easy. You open the VND to max and then turn the CPL to the value/result you prefer in removing reflections. After that you add the ND filtration by turning a small lever, on the filter, to the value (3 to 7) that leads to the exposure time you prefer for the overall image impression. Simple easy and compact. You can be sure the new Haida Filter will be in future always in my photo bag.
Also like always, have a look your self to the images, judge and please do not hesitate and leave me your suggestions and feedback in a comment further down.