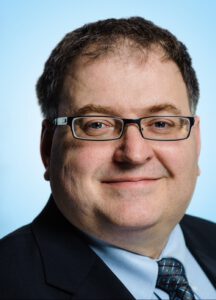 Since more than 40 years I am addicted to Photography. In 1979, when I was 15 years old, I have got from my parents my first camera, a secondhand Yashica TL Electro with an M42 screw mount. This SLR camera has been fully manual and equipped with a simple tracking light meter. With this camera I used a 50mm f1.7 lens and a 135mm f2.8 lens. At this time my endless love to the 50mm lenses (Fullframe) has begun, as I valued the great image quality, available light and universal use for many different situations in photography.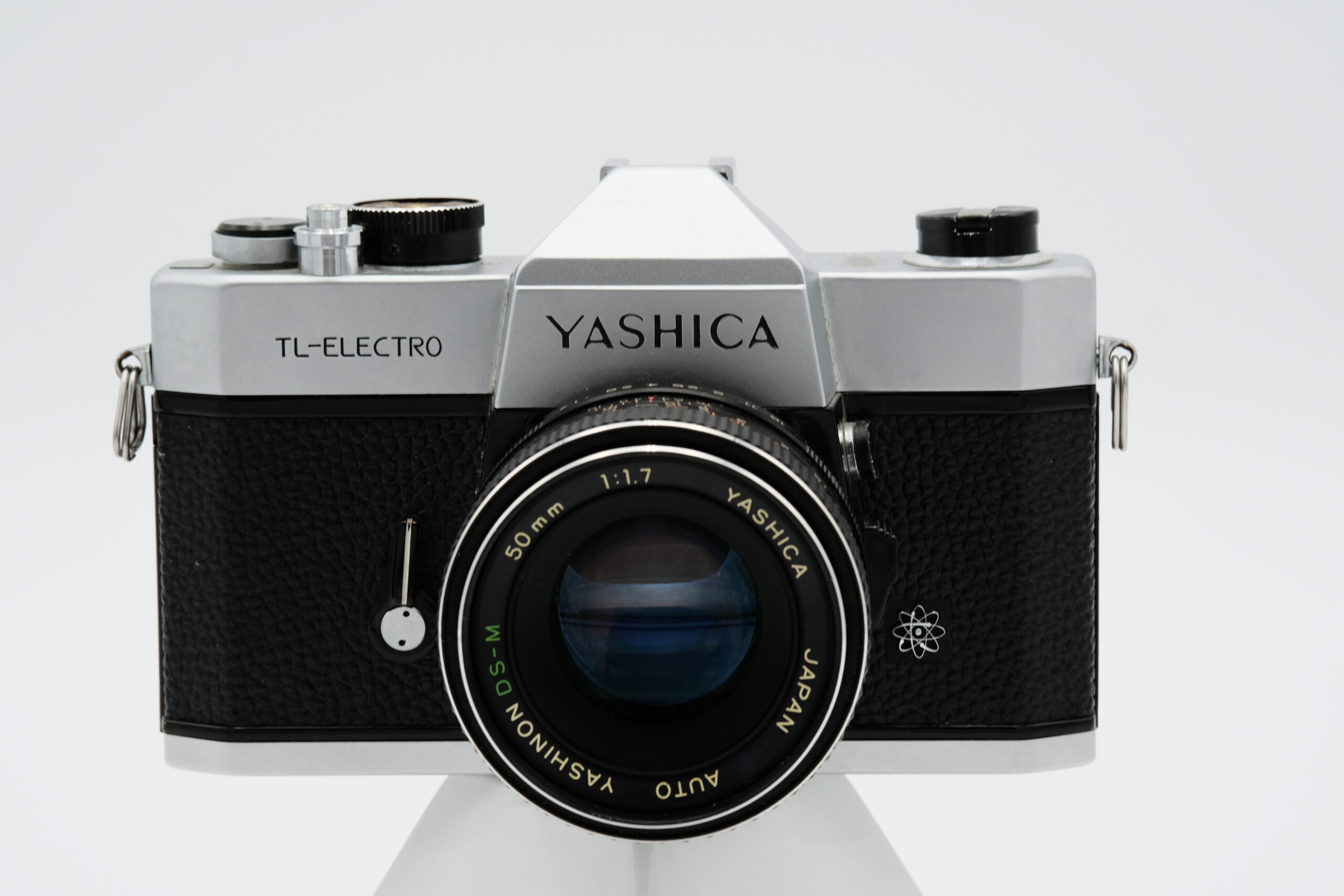 Shortly after I began to operator my personal B/W Lab from DURST, under the roof of my parents' house. I was taking pictures of the daily life and enjoyed to shoot and sell pictures of new comer bands, as for example the Heavy Metal Band Warlock with the singer Doro Pesch.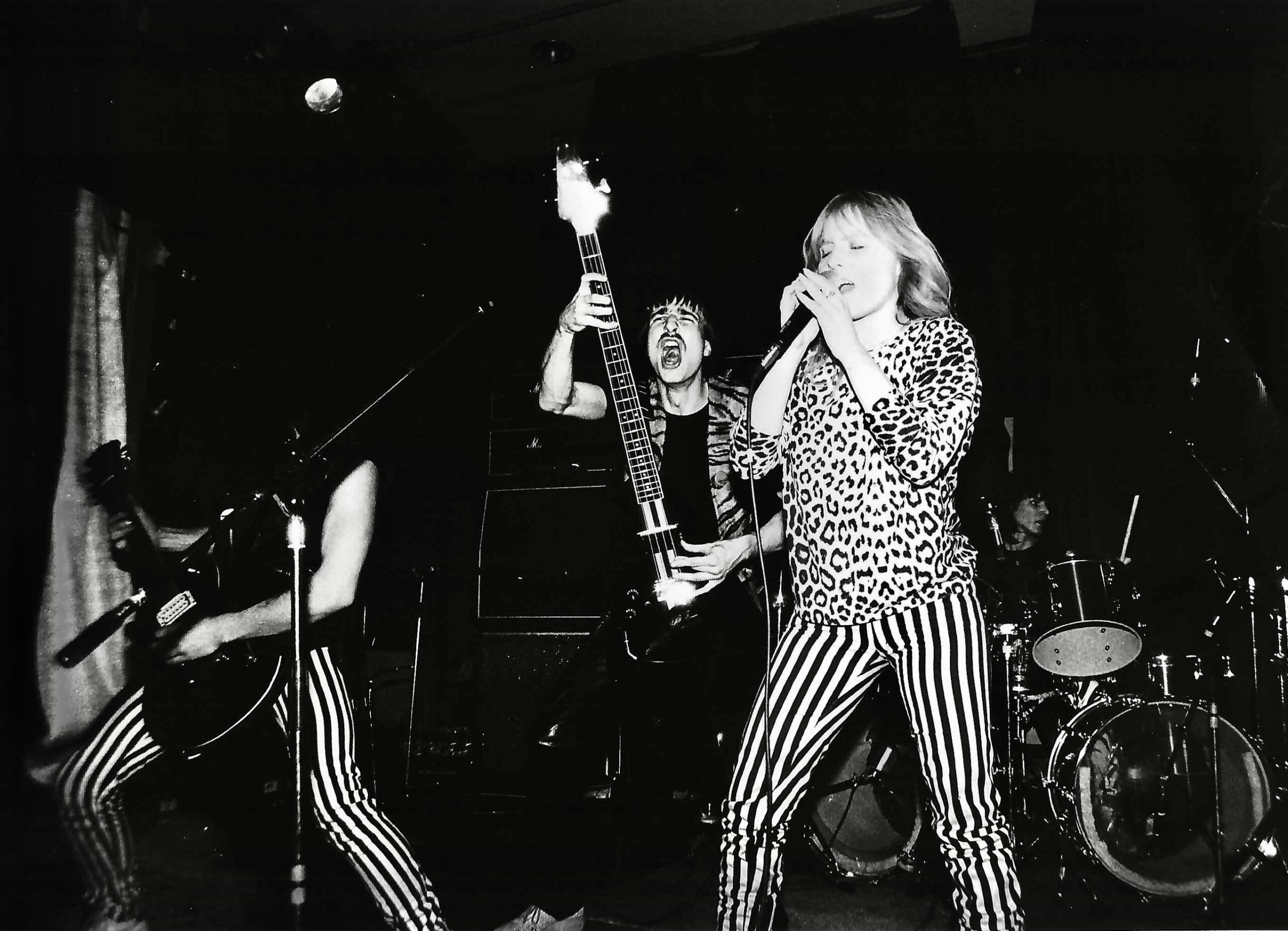 Beginning of 1984 I bought a second hand Canon A1. The use of the automatic aperture and optional winder in combination with Canon 35mm f2.8, Canon 50mm f1.4, Canon 135mm f2.8 and a Tamron 80-200mm f3.5-5.6 offered me a great range of lenses.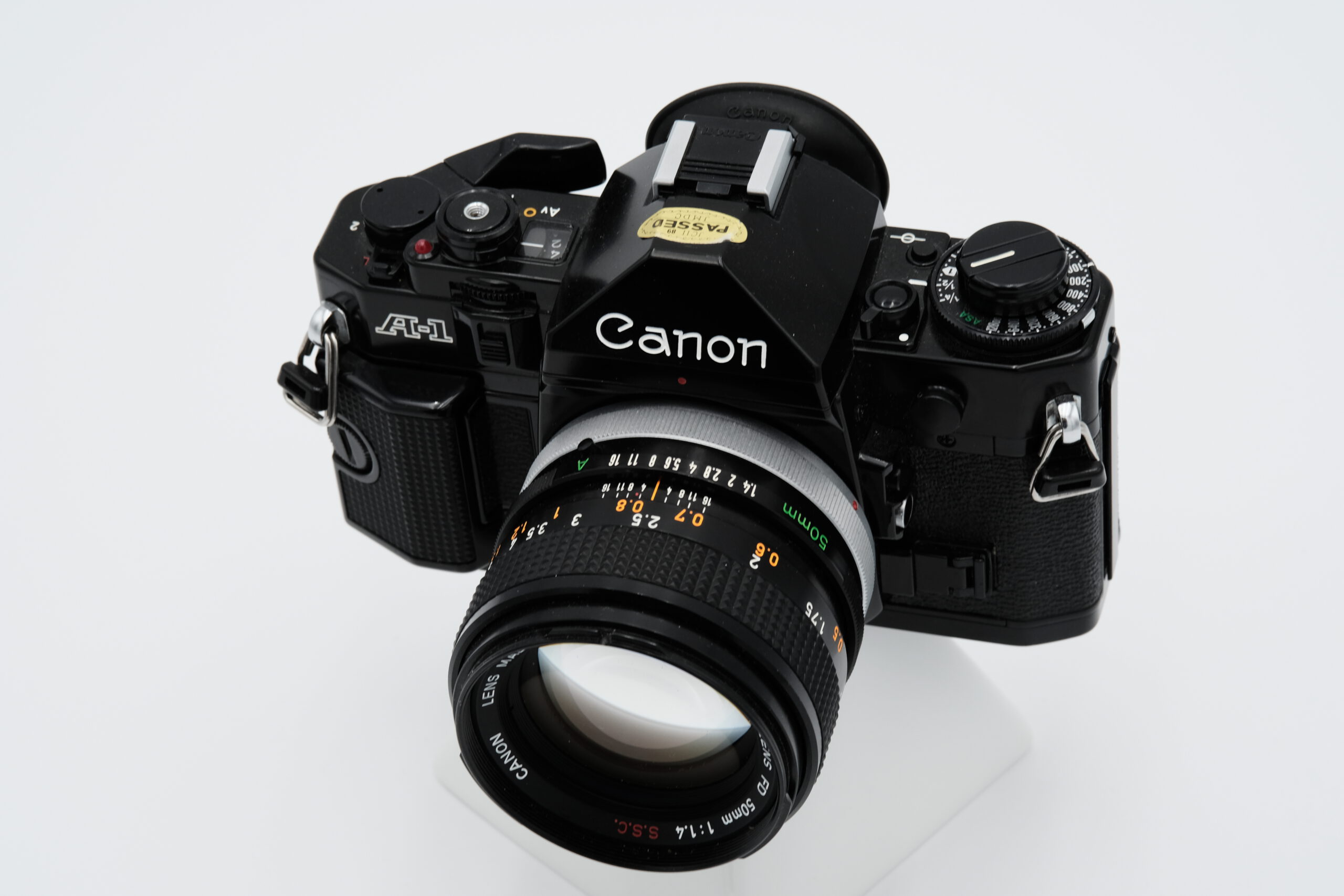 Five years later, in 1991, I disliked so much the fact, that Canon decided to change from FD to EF bayonet with the first Autofocus Cameras of the Canon EOS Series. This would have been forcing me to buy all new lenses and oppend up a windows of opportunity for a change to Nikon. Nikon was able to continue with their F bayonet even by supporting the new autofocus technologies. My first Nikon SLR has been a F 801s with a AF Nikkor 50mm f1.4D lens.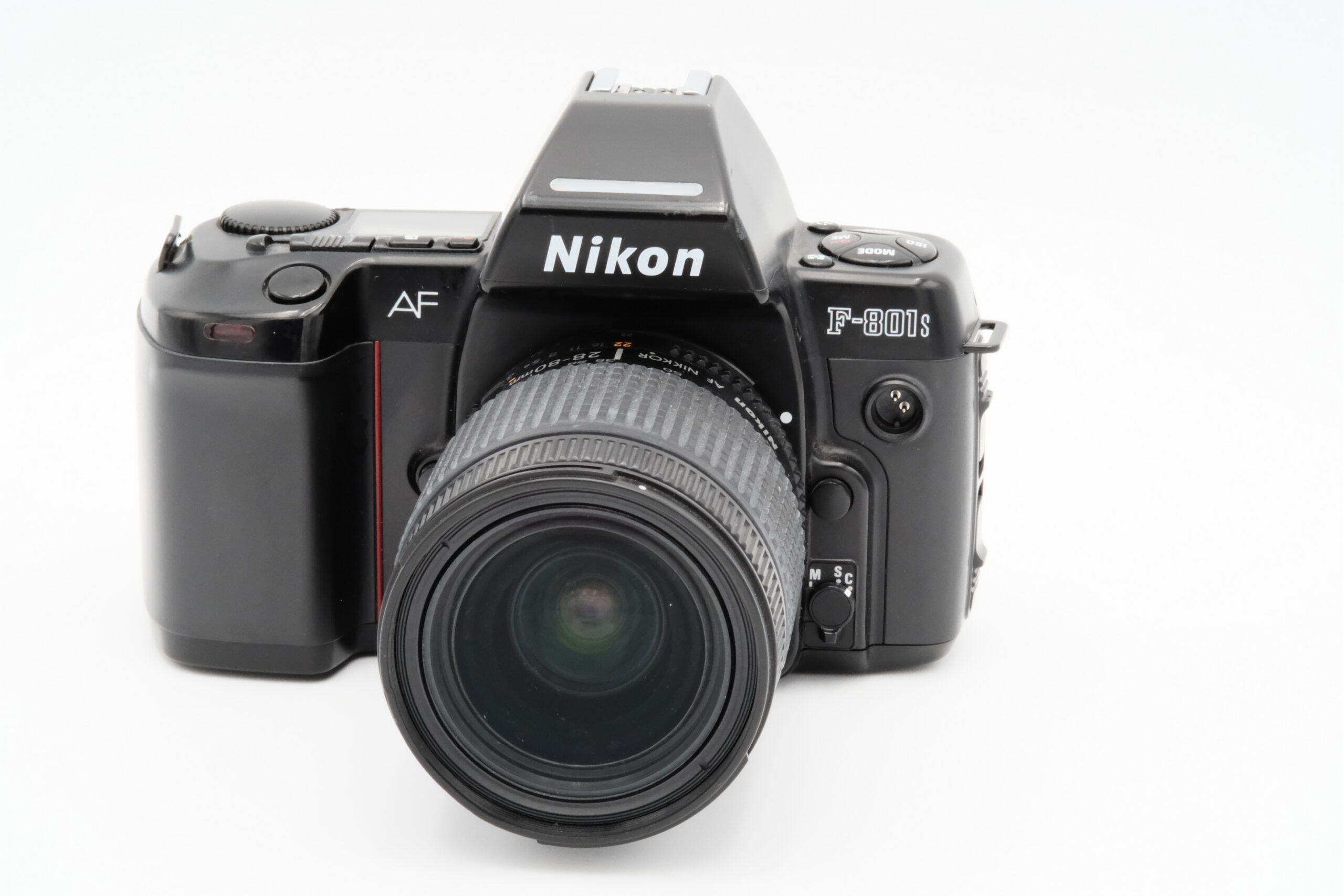 The Nikon F801s has been a "budget" SLR Camera with PRO perfomance. Max shutter speed 1/8000s, 3.3 fps, flash sync 1/250s, matrix metering, and auto focus. Step by step I expanded my set of lenses, from new AF lenses but to high quality manual Nikkor lenses. Even so, zoom lenses are making the life of the photographer very easy, I prefer to walk the extra mile and capture my pictures with wide open prime lenses providing an extra in IQ. My sports shoes are my zoom.
In 1995 I additionally bought a Nikon F2 Photomic. I enjoyed to use the manual focusing on the Nikkor Ai-S 50mm f1.4 and other manual lenses but with a strong focus on primes.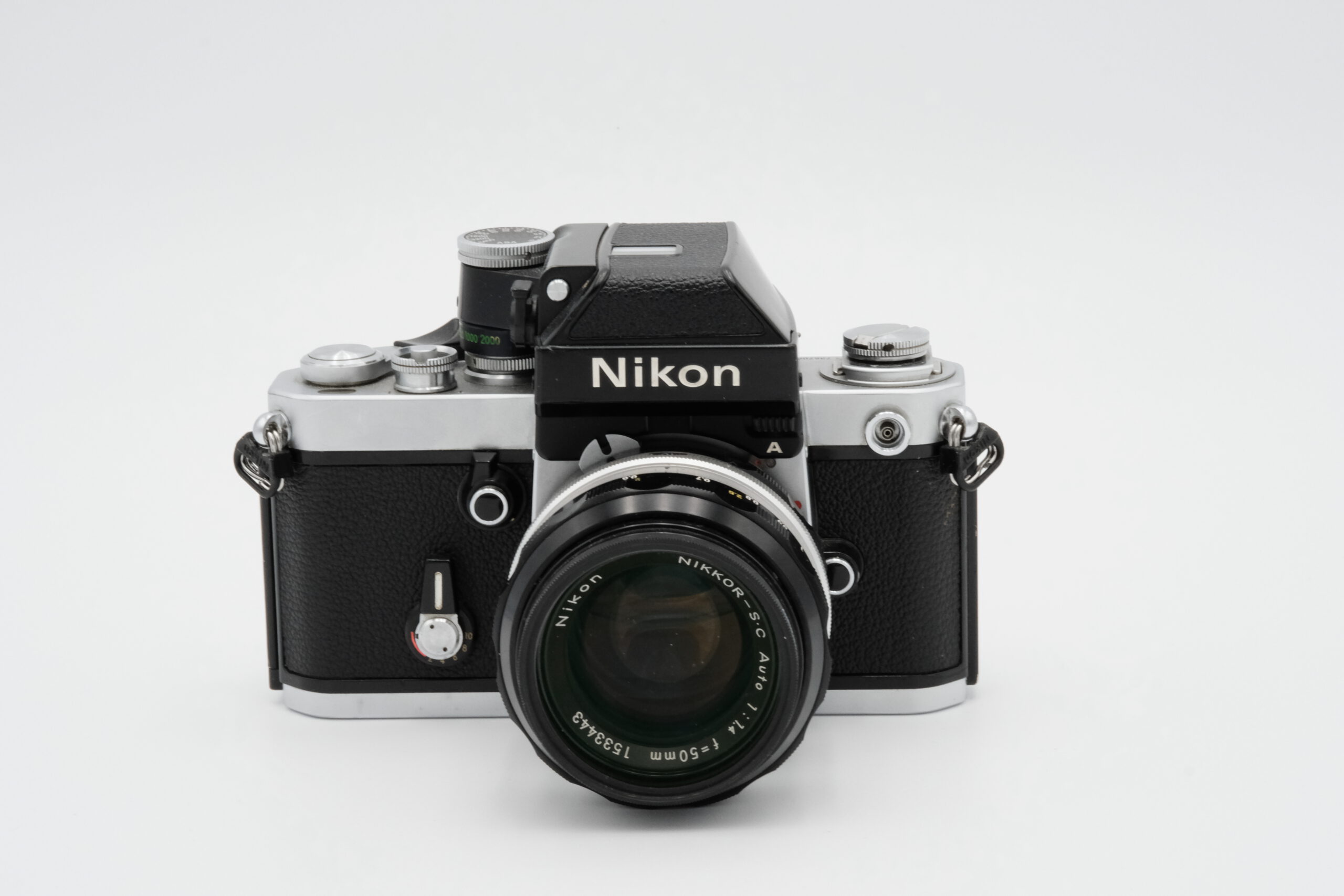 In the millennium year 2000, I have invested in a Nikon F5. I used this outstanding performing professional camera till 2008 when I made my step over to the Digital World of Photography with a Nikon D1X.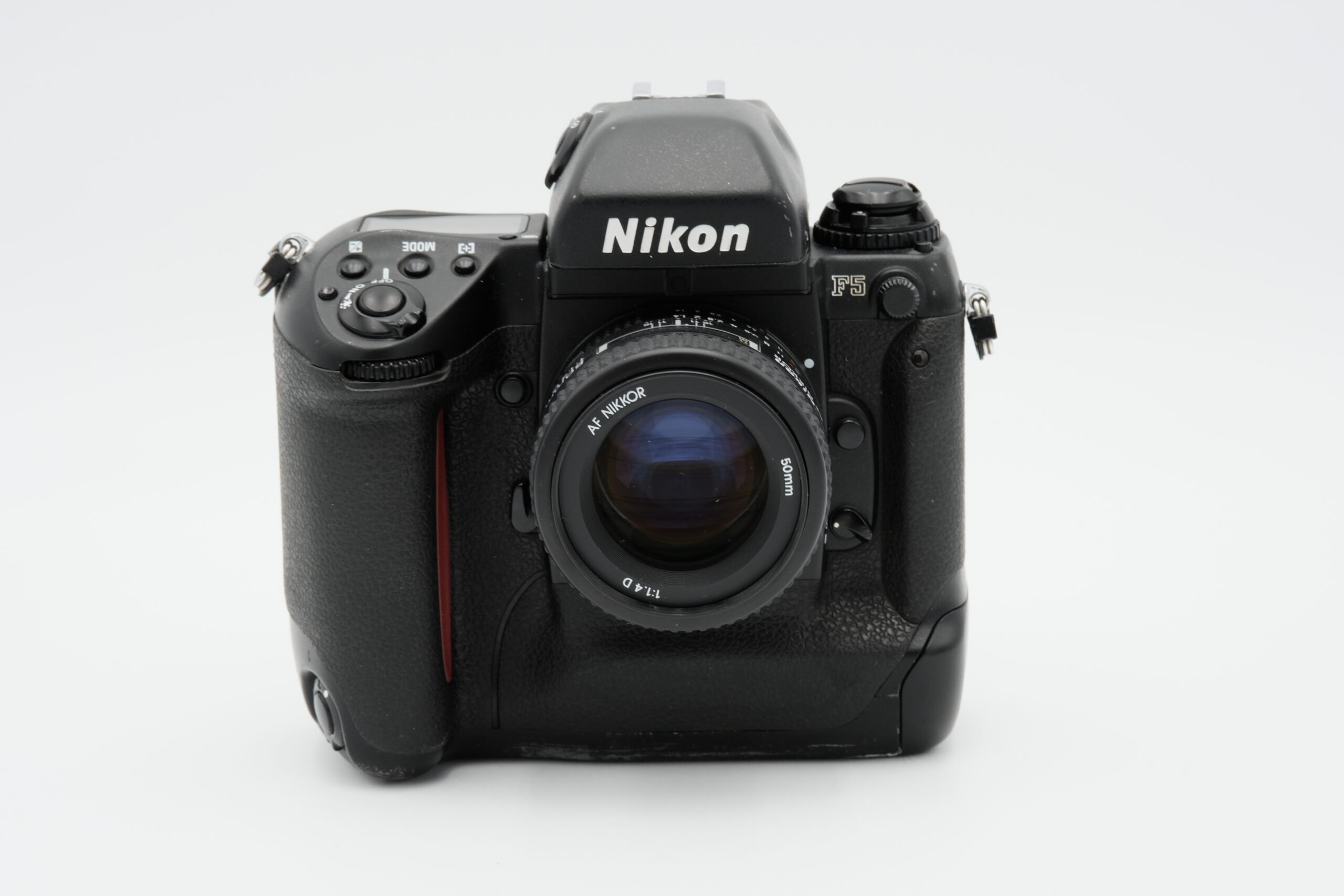 In the last 40 years, I have build up a fine collection of almost all ever build Manual Nikon SLR Bodies. I will add soon an extra menu point that will list them all up with pictures.
I want to mention, that I have decided not to collect any digital cameras. When ever I changed the digital brand I sold all gear and invested the money into my next choice of equipment.
As I told you before, I stepped into the Digital Photography with the professionell Nikon D1X in 2008. In 2011, I upgraded to the Nikon D2Xs followed by the full frame Nikon D3 in 2014 and a Nikon D4 in 2016. To my big surprise, I noticed that I used that wonderful and powerful equipment less and less. It was to heavy to bulky and extreme high tech. End of 2016 I made a serious cut and sold the Digital Nikon equipment!
I tried in 2014 till 2017 a Pentax Q compact mirror less system camera with an equivalent lens to a FF 50mm f1.9 at business trips to Las Vegas and China. I loved that camera for the compact size but I was disappointed by the image quality of the 1" Sensor. The use of that camera convinced me to finish the use of digital Nikon gear. The introduction of the Z-Bayonet (for Nikons new generation of mirrorless system cameras) in 2018, supported me in my decision to leave Nikon, as in 1987 when Canon changed to the EF-Bayonet, new lenses are needed for the future Nikon System.
In 2017 I bought a Sony Alpha 6000 with a kit zoom lens. I used that mirrorless camera with its APSC size sensor providing 24mp resolution during business trips around the world and during our USA east coast family vacation in 2018. Great IQ and autofocus performance but I never felt well, with the handling and operation of the camera.
In the summer 2018 after the US trip I sold the Sony camera again and invested into the brand new Panasonic DC LUMIX LX100 II. A compact camera with a 20mp MFT sensor and an outstanding Leica zoom lens. I have tested this camera during global business trips and our 2019 family vacation to Japan. Good IQ, I like the view finder style and handling. What I liked less is that in my big hands the camera is to small and the limitation by the fixed zoom lens.
Finally in autumn 2019, a good friend recommended to me to try the Fujifilm X range of cameras. I sold the Panasonic and purchased a Fujifilm X-PRO2 Graphite with the Graphite Fujicron 23mm f2.0 WR lens.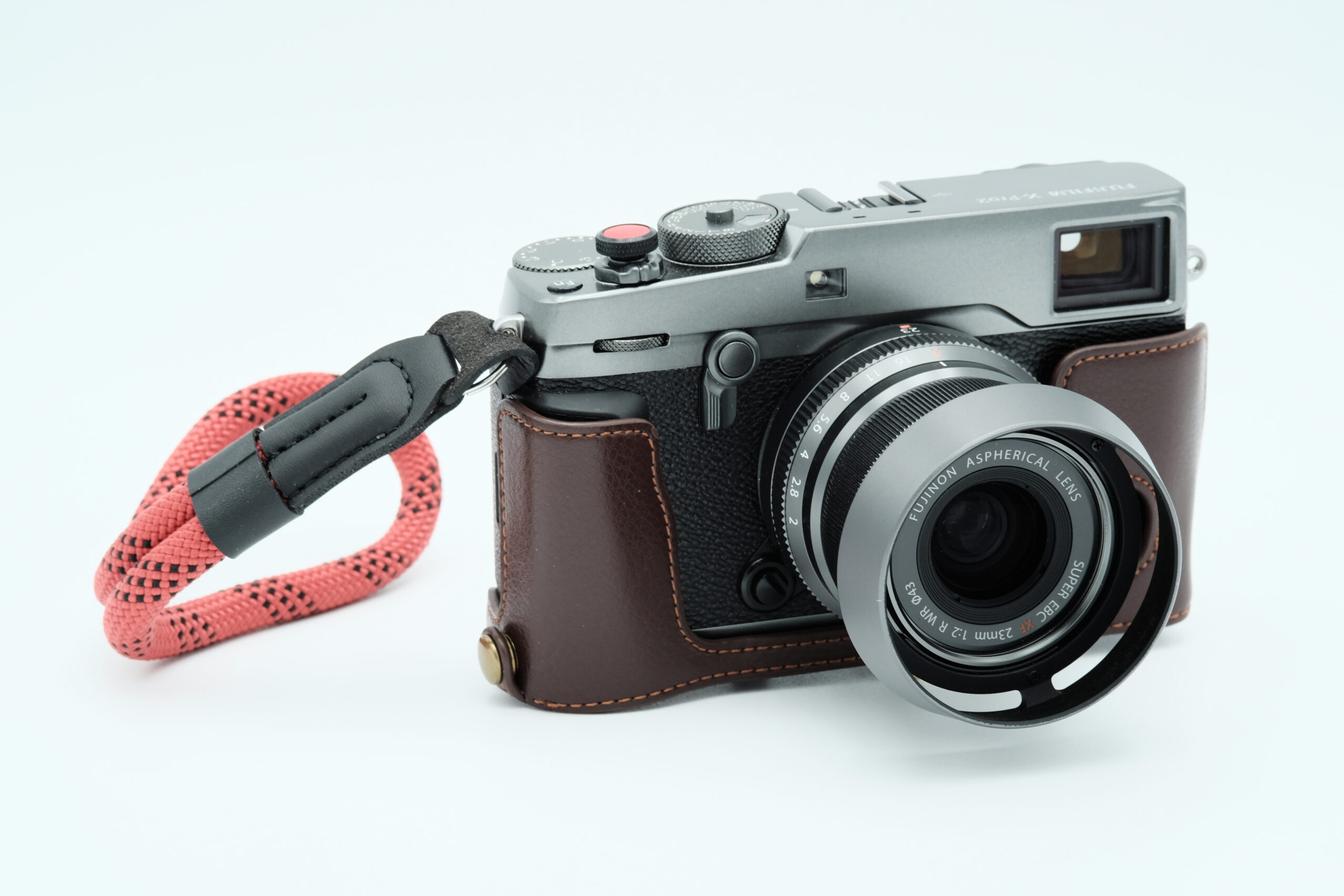 What shall I say, it has been like coming home from a long trip. I know it sounds like a many times heard typical cliche but my inspiration in photography or even better said my fun in taking pictures in daily live has been back. A feeling as if I would have been drowning in a lake with my head under water, sinking slowly to the ground, not breathing and then short before the end, with burning pain in the lounge, you fight yourself back to the surface to inhale the fresh air. In that moment of life, all stress is leaving your body and you believe you can fly. That has been my emotions to see the world threw the outstanding hybrid view finder of the Fujifilm X-PRO2. The fact of being able to set all important camera settings with dedicated dials and not being forced to crawl threw many confusing levels of digital menus as you can find at most modern DSLR and DSLM. Name me old school that I enjoy the retro style of operating my camera, just as 40 years ago, for me it has been part of coming "Coming Home". My fun and passion in taking pictures has returned.
I used the Fujifilm X-PRO2 with the wonderful high quality Fujinon and Zeiss Touit lenses and being "happy" in the sad COVID year 2020, capturing many details around my house and family.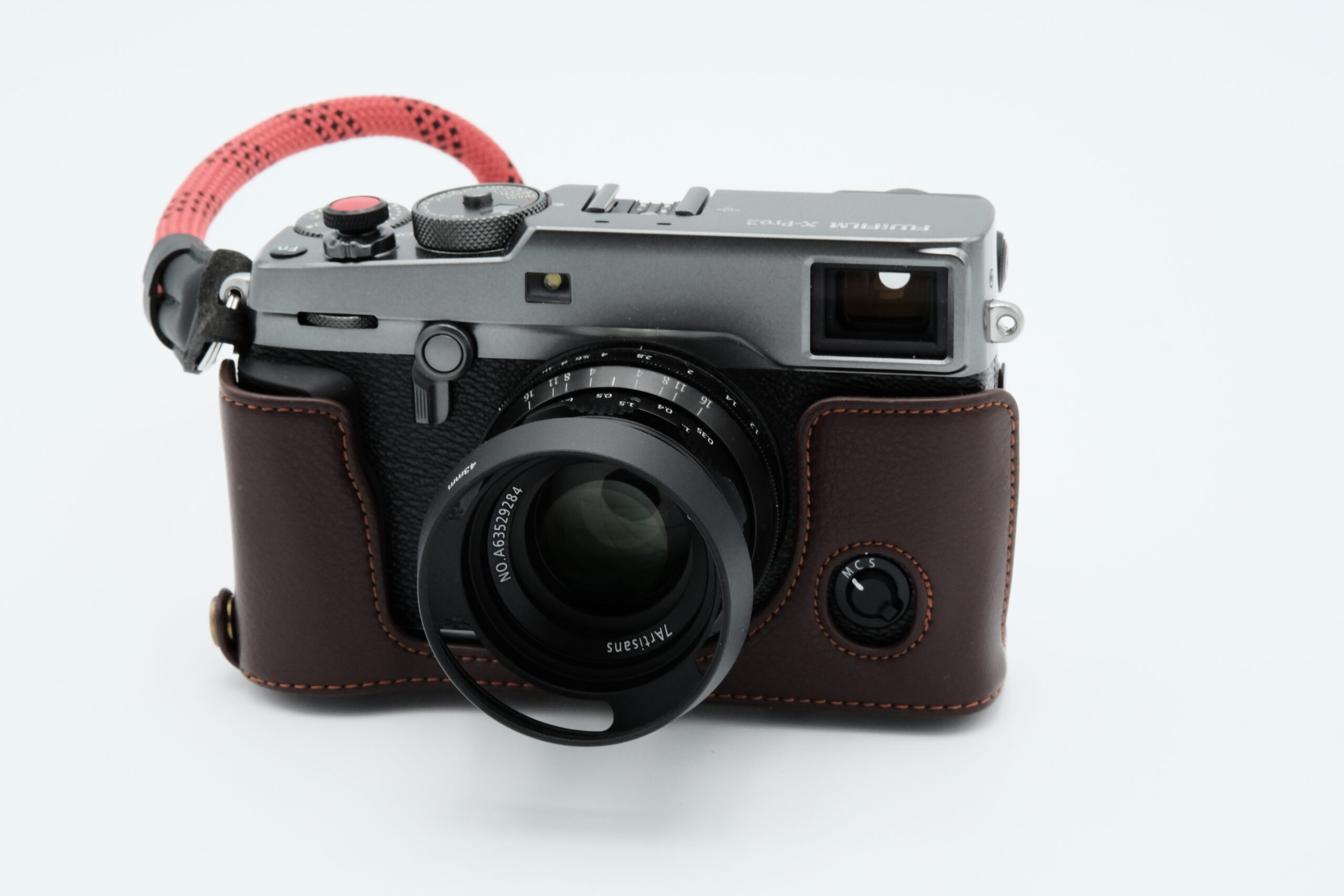 And then it happened again. To me, a game changer, entered my small world of photography. I purchased my first fully manual 7Artisans lens the 35mm f1.2. A lens that is far off from being perfect but with such an great character and wonderful color rendering. (Please read for more details my 35mm lens comparison in this blog.) To me is the use of the state off the art X-PRO2 body with the great manual 7Artisans lenses with their full metal high build quality, a slow down and focusing to the basics of photography. It is like a relaxing in mind to feel the rich, well damped and smooth movement of the manual focus ring.

It catapulted me back in time to 1995 when I used the Nikon F2 and even further, when I was 15 years old and learned taking pictures with my Yashica TL Electro, the other two periods in my life when I was deeply obsessed with a camera. Believe me that is a wonderful feeling.
To make a long story short, my advise if you lost your passion in photography, try the Fujifilm cameras and best with manual lenses. Perhaps also you will also "come back home".
That's were I am today and I am trying more and more manual lenses mainly from 7Artisans, a small but very innovative Chinese lens manufacturer.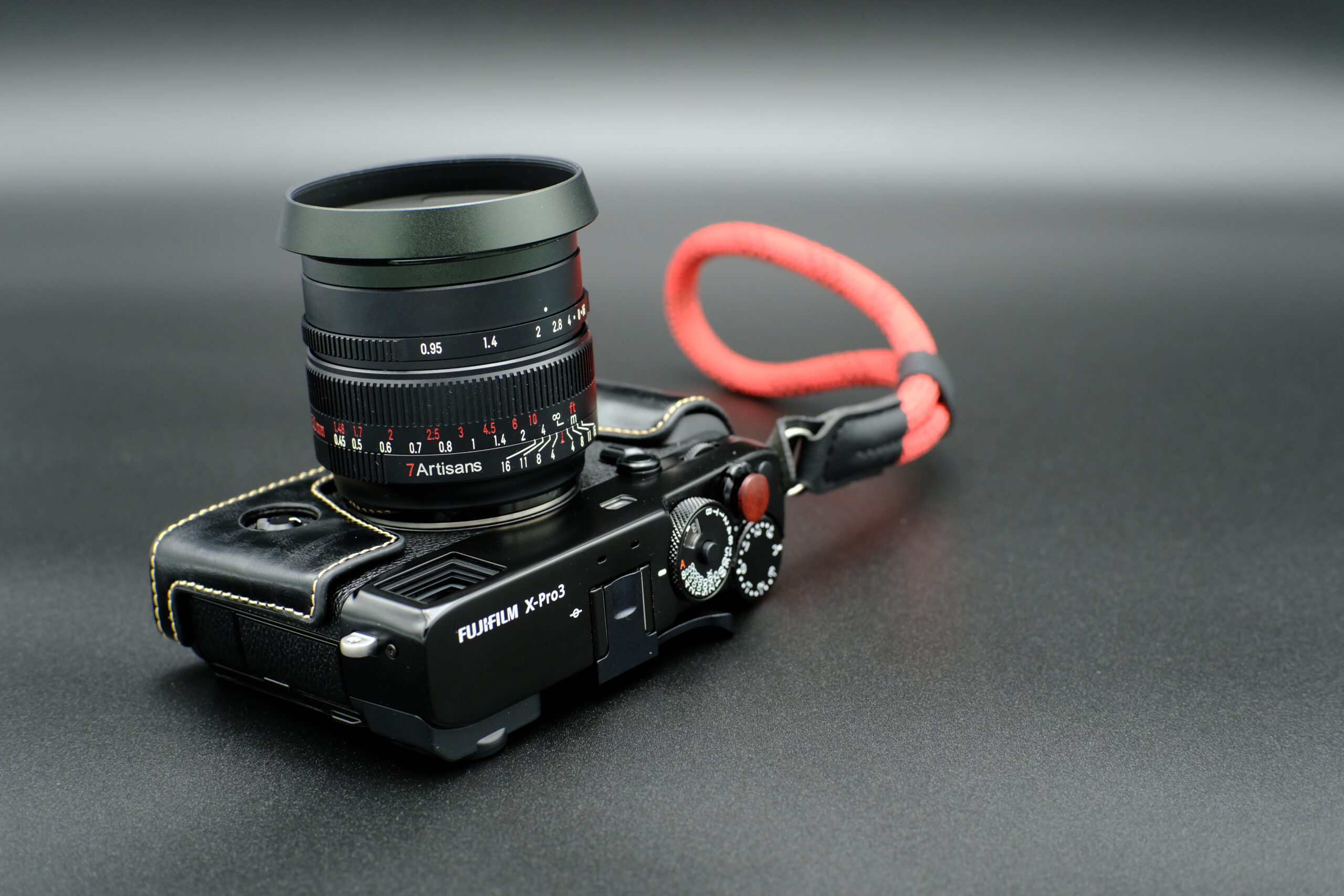 A month ago I have updated to the Fujifilm X-PRO3. I have been studying for some months a lot of reviews and tests on the net and that kept me away from that camera for quite a while. What a mistake! All my experience and emotions during exploring the X-PRO3 you can read in this article: My new Fujifilm X-PRO3 and the 7Artisans 50mm f0.95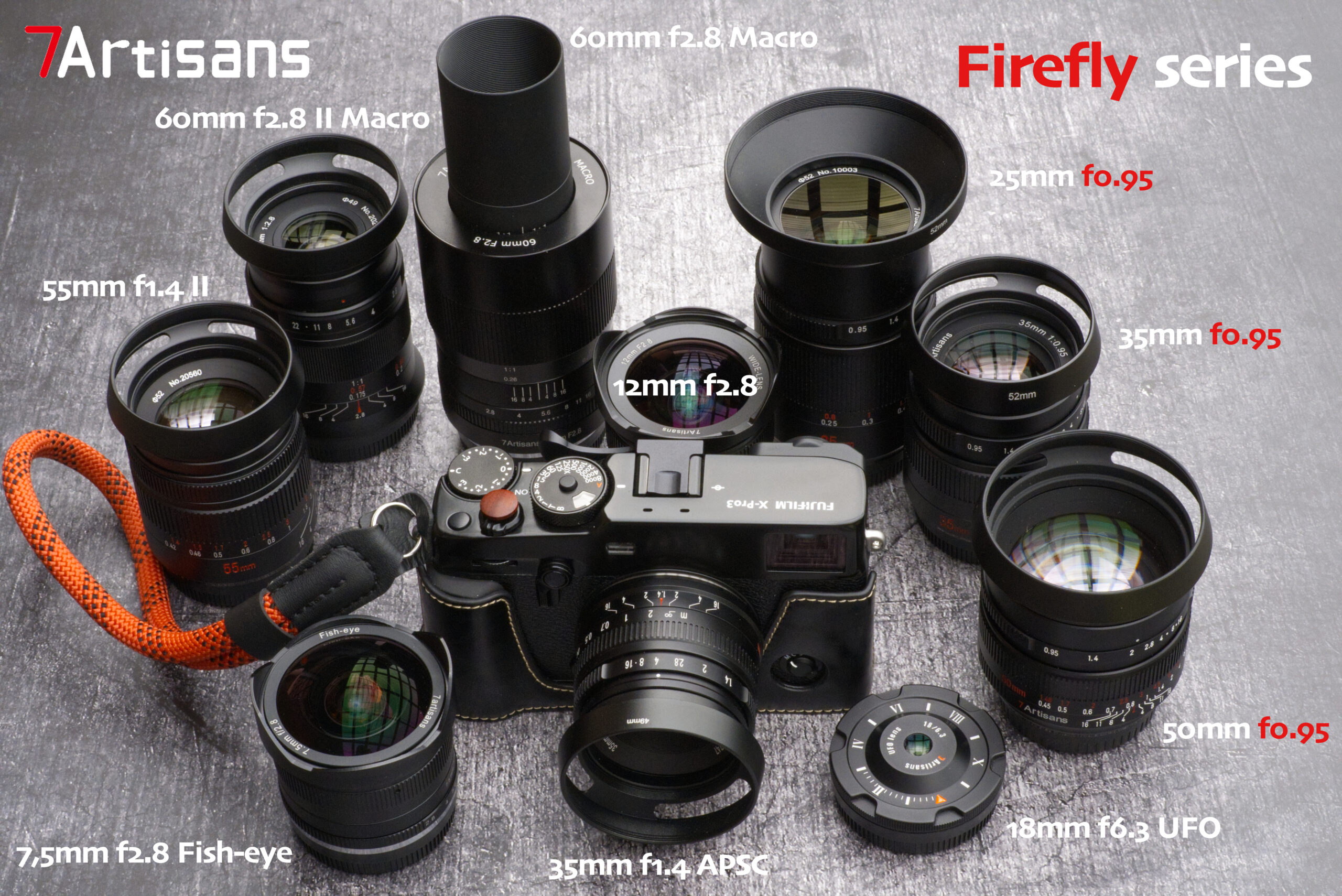 The combination of the manual 7Artisans with the X-PRO3 is the to me the perfect way of taking images in every situation. The highlight are the new Firefly series lenses with an impressive opening of f0.95. Those lenses are the perfect match to all ultra low light photography with an unmatched smooth and creamy bokeh. All this to a budget friendly price tag.
I grant to keep you informed of my next stages in my photography journey.
Kind regards, Malte Schlüter
PS: Please do not hesitate, and leave me some lines about your own journey….