As I promised some weeks ago I made a portrait shooting with the model Violaine. The target of this shooting has not only been to take these great images of this wonderful model but also to see the capabilities of lenses with 25mm, 35mm and 55mm focal length in a portrait shooting.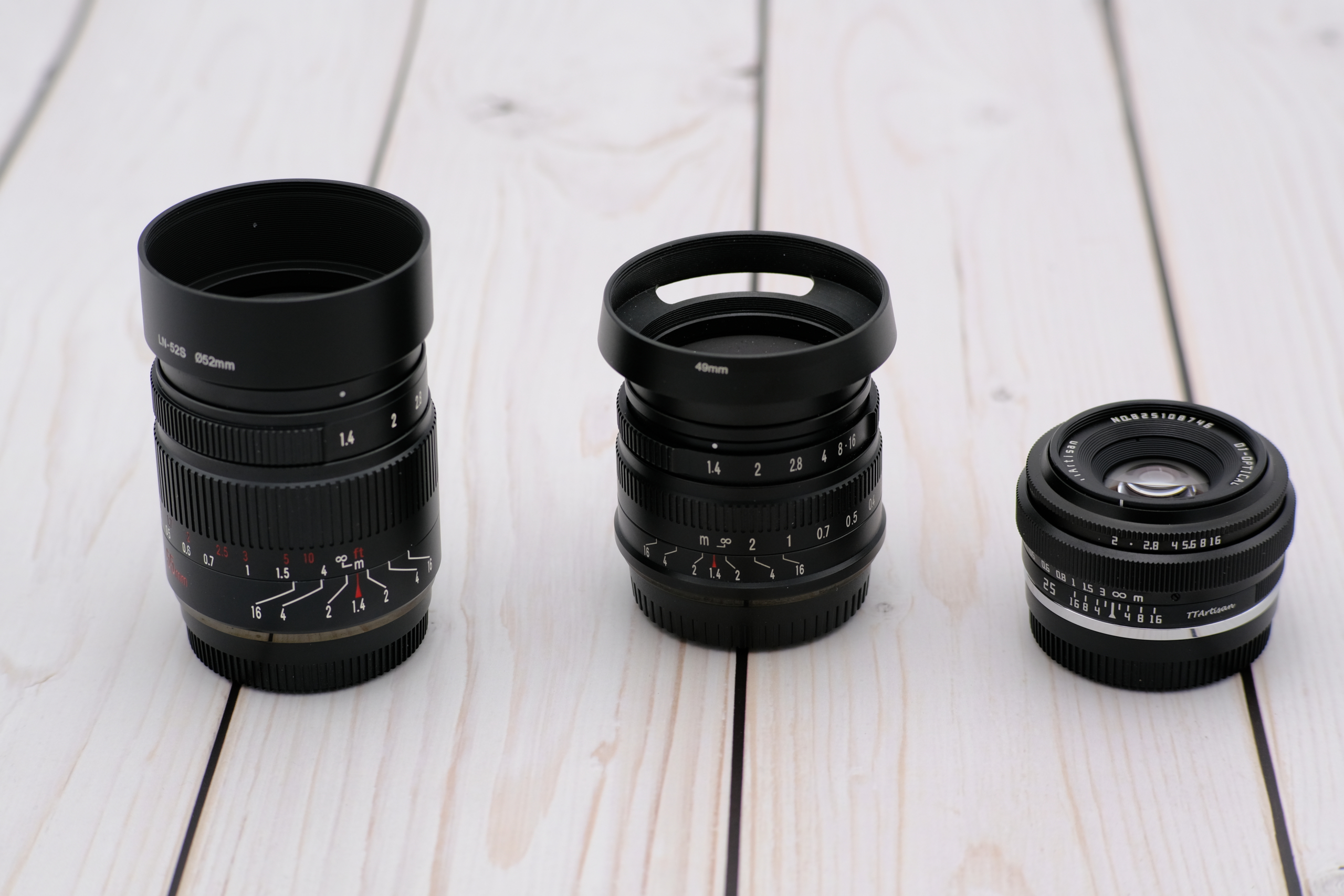 The three lenses used for this comparison test are the TTArtisan 25mm, 7Artisans 35mm f1.4 and 7Artisans 55mm f1.4 MKII. If you talk to experienced photographer, euch of them will tell you the best focal length for a portrait is the 55mm (83mm in FF) f1.4 out of this selection. The 55mm focal length will compress the image space and sets the model in the right focus. This lens will also produce a smooth bokeh in the background.
Well this is true, it's easy to produce great portrait images with 55mm but I believe also with 25mm and 35mm lenses you can produce great portraits, different but great. With 35mm (52,5mm FF) and even 25mm (37,5mm FF) you will capture more than a nice face but also record some of the body language. Of course the Bokeh (all pictures are made at f2.8) is getting less as wider the lens gets but that does not minimize the message of the images and the captured body tension of the model.

For me the maximum wide focal length on APS-C is 23mm any wider e.g. 17mm will create distortion of the face that are looking unnatural to us and you better avoid this.

Please have a close look to the pictures and judge yourself and please share your opinion in a short comment with me.