I received the new TTArtisan 25mm f2 pancake lens. A lens that is so small and compact that it's in my eyes the perfect companion on every trip into nature or to explore the street life in the metropols of this world. 25mm on APS-C or 37,5mm on FF is a focal length that offers enough image space to cover complex scenes as well has a minimum distortions that people still look pretty normal in dimensions to us.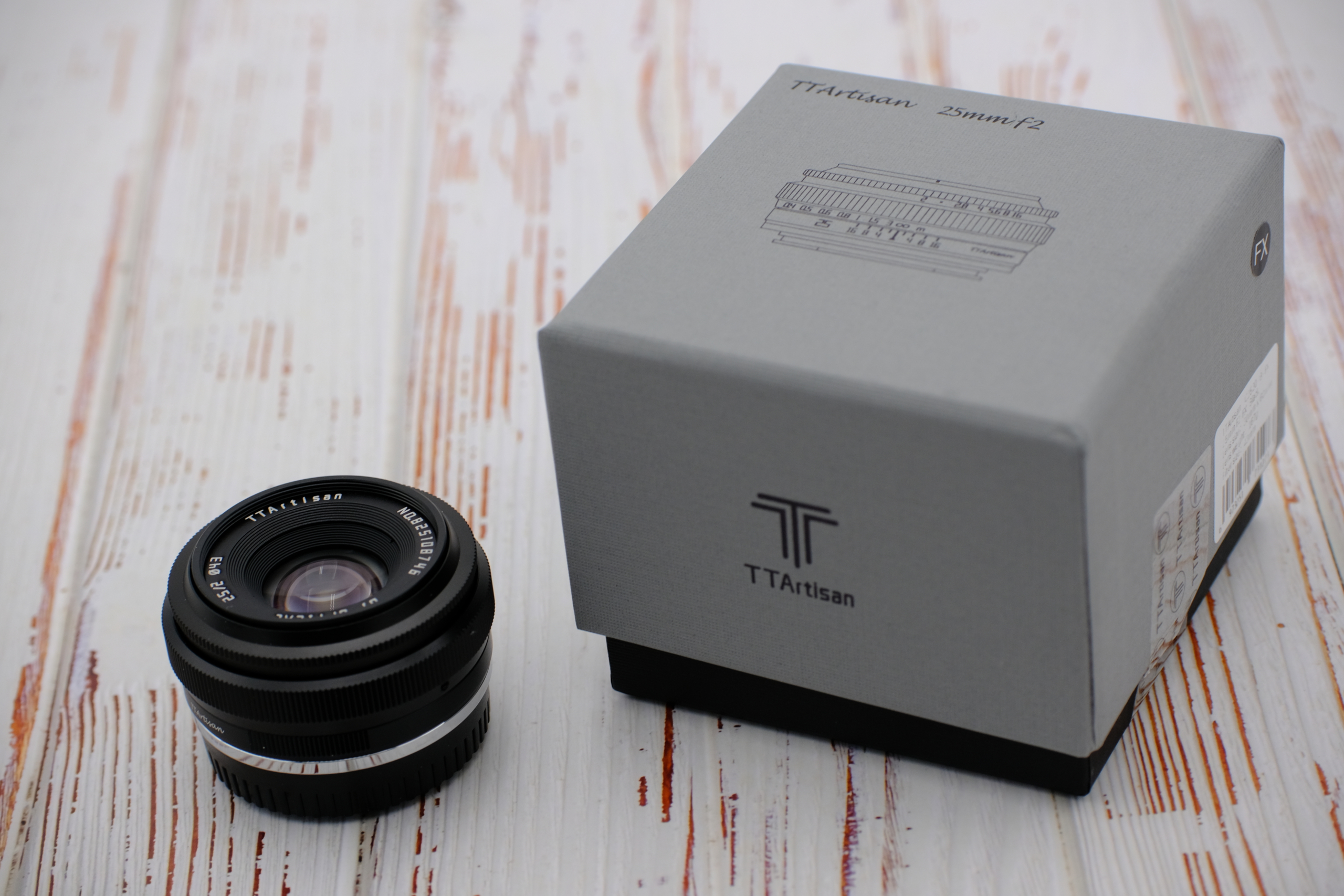 The lens is well and solid build, made from full metal. The aperture ring is moving very precise and you can feel a well defined click point. The focus ring moves perfectly, smooth but well damped. This is perfect, and if I even might repeat myself, this is my best inspiration for making great and creative images. To round this up, the mechanical haptic of the TTArtisan 25mm f2 pancake lens ist superb. All this to such a low competitive price tag. Well done TTArtisan!
The only downside I can see to this moment is the fact, that the lens focus for infinity is over running the stop. That means, the focus has reached it´s maximum before the end of the ring turn. An effect you see on many manual lenses lately. If you know this, it's easy to take care of. The modern digital focus aids build in to the mirrorless digital system cameras as e.g. focus peaking on my loved Fujifilm X-PRO3 are showing precisely the focal field of depth so also the infinity focus can be located correctly.
I am looking forward to use this beauty of a lens on my Fujifilm X-PRO3 and get out onto the street and start to take pictures. I will provide soon a detailed report on resolution, sharpenes and over all IQ of the TTArtisan 25mm f2.
For the moment enjoy how beautiful this lens is fitting to my Fujifilm X_PRO1. A sexy combination on every street.