Introduction
The last 3 weeks I have been on a business trip to India and Japan. First I had planned to visit also Singapore and Malaysia but due to the fact that I got infected with Covid-19 in Japan and I had to stay for 10 days in Quarantine im my 8m2 hotel room in Tokyo, I had to cancel the further visits. The missed trips to Singapore and Malaysia I will do most probably in September.
On this trip I took the TTArtisan 50mm f1.2, the TTArtisan 23mm f1.4 and the Fujifilm X-PRO3 Black with my very robust Lens-Aid first strap. The 23mm (34,5mm FF) is a great lens for landscape, street and travel photography in general. I had planned to use the 50mm (75mm FF) for taking portraits of people on the street including a little bit of the surrounding.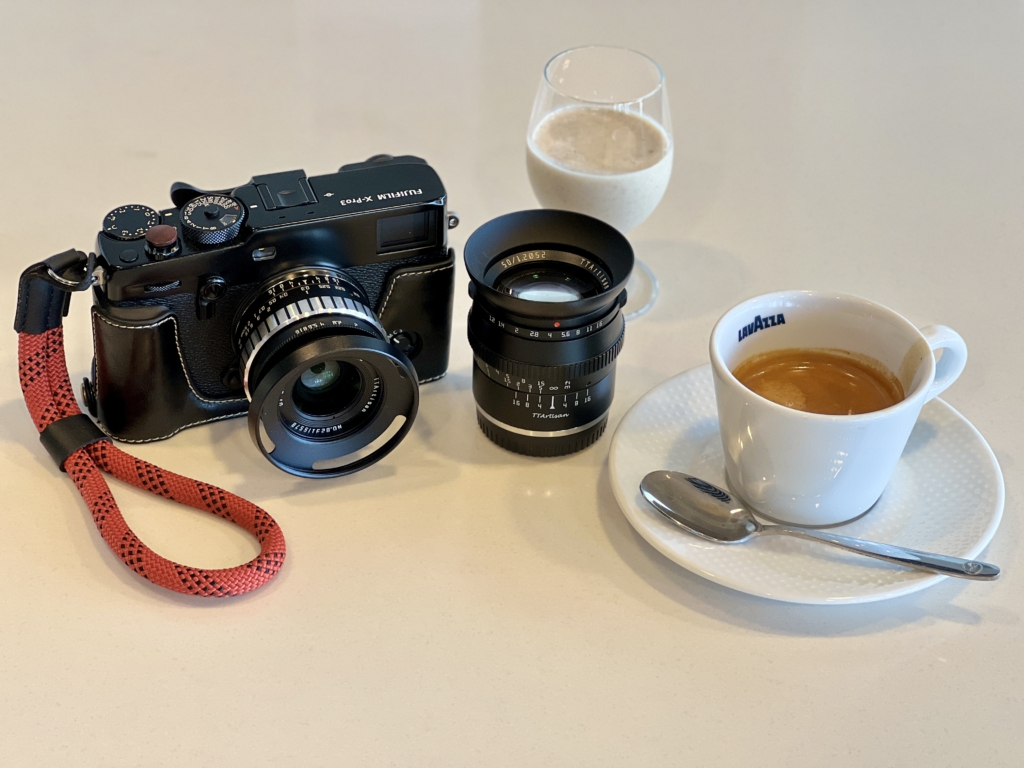 Fact is, perhaps also due to the fact that I got infected by covid, I did not use even once the TTArtisan 50mm f1.2 lens. The TTArtisan 23mm f1.4 has been that universal for all purposes, even some portraits with nice sourrounding and direct eye contact have been successful. At the end, I used 100% only this little lens.
I used the 23mm lens in all situations, at low light in cosy restaurants to catch the design or to image great foodporns, as well I took pictures in the bright sun and managed to create sunstars in the low evening sun.
A summary of my best pictures of this trip you will find in the next gallery.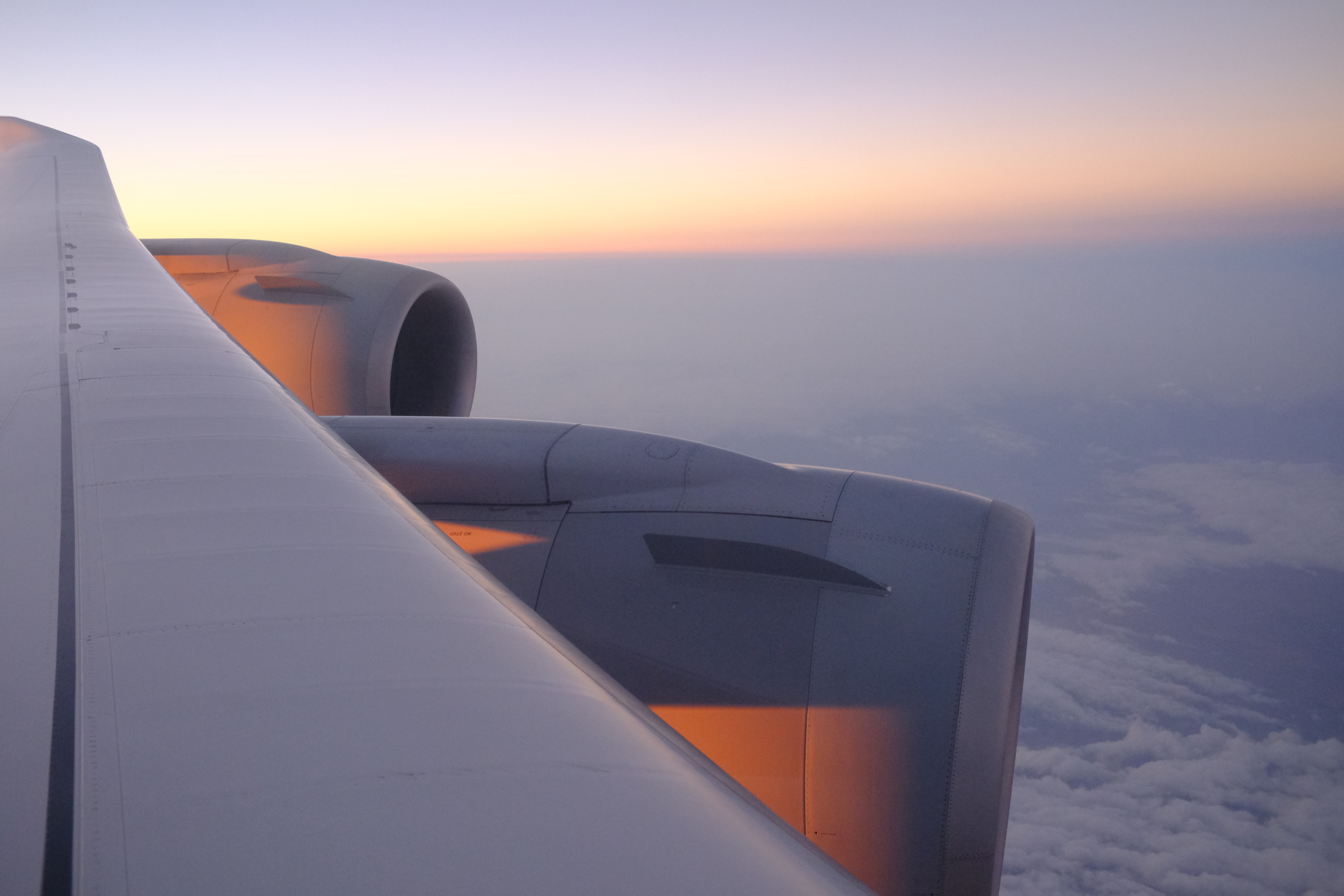 Verdict
I am surprised.
A simple and low cost lens like this TTArtisan 23mm f1.4, is producing good images. Wide open, this lens is even producing a kind of magic by rendering the images with a touch of 3D.
TTArtisan, entering the market only 3 years ago in 2019, has developed and produced a bunch of great lenses for APS-C and other sensor formats. One of the latest of them is the TTArtisan 23mm f1.4. The build quality of this all metal housed 23mm f1.4 lens is high, the haptic of aperture and focus ring are smooth but damped. The reason why I only gave 8 out of 10 points for the haptic of this lens is the small size of the front mounted aperture ring. I am sure this has been done to main the very compact format of the lens but these extra 5cm, I am missing, would have been a of a big benefit to the haptic of this lens. The fitting of the metal lens mount on the metal camera mounts of my Fujifilm X-PRO3, X-PRO2 and X-PRO1 is firm without any play. The lens will join one at least a whole photographer life. I even would say the mechanical quality is advanced to the 14mm, 35mm and 50mm TTArtisan lenses. This is judging on a high level as also those lenses are mechanical well build. The TTArtisan 23mm f1.4 is worth a score of 9 out of 10 points for the build quality.
TTArtisan used a simple optical design which makes the lens very compact. Still they used 8 lenses in 6 groups. One of these eight is a low dispersion and three others are high refractive lenses. Wide open at f1.4 the lens is soft at the corners but very sharp in the center which I guess is producing together with the creamy bokeh, produced by the 10 diaphragm blades, the stunning 3D effect in the images. The highest over all image quality is reached at f5.6 and is getting some what softer towards f16. All in all this lens is producing a high IQ image which leads me to a score of 7.5 out of 10 possible points.
As you can see on the food images I took in Kandla, India and in Tokyo, Japan, the short minimum distance between sensor and object of only 20cm is allowing great close ups with wonderful selective focal depth. Also in the case that I am repeating my self, this is the real super power of this lens, it's an allrounder.
Un beatable is this lens in the category Price-perfomance Ratio, the budget price with great build quality and good IQ is asking for a score of 10 out of 10 points.
All this together leads to an Overall score of 8.5 out of 10 points. To me a master class lens. Well done TTArtisan!
All in all as you can see, the lens is performing very well and is my second choice as an always on lens, just beaten by the 7Artisans 35mm f1.4 APSC lens but only because I am old school and love the image angle of the 35mm (50mm FF) lens, since I have 15 years old.
Summary
TTArtisan 23mm f1.4
| | |
| --- | --- |
| Criteria | Scoring |
| Build Quality | 9 of 10 |
| Optical Quality | 7.5 of 10 |
| Haptic | 8 of 10 |
| Price-performance Ratio | 10 of 10 |
| Overall | 8.5 of 10 |
At the last day when I was able to finish my quarantine and finally was flying home via Munich, we have been waiting on the runway for workers to come to the plane and load the luggage. I asked the stewardess if I am allowed to take some images. I even got invited to shoot a picture of the cockpit while the captain and his copilot have been preparing the plane for take off. The evening sun was just shining in to the cockpit and created an unreal image situation. A wonderful finish of this journey with the TTArtisan 23mm f1.4.