The last 3 weeks I have been using exclusively the 7Artisans 35mm f1.4 APS-C lens on my Fujifilm taking images in three countries/cities.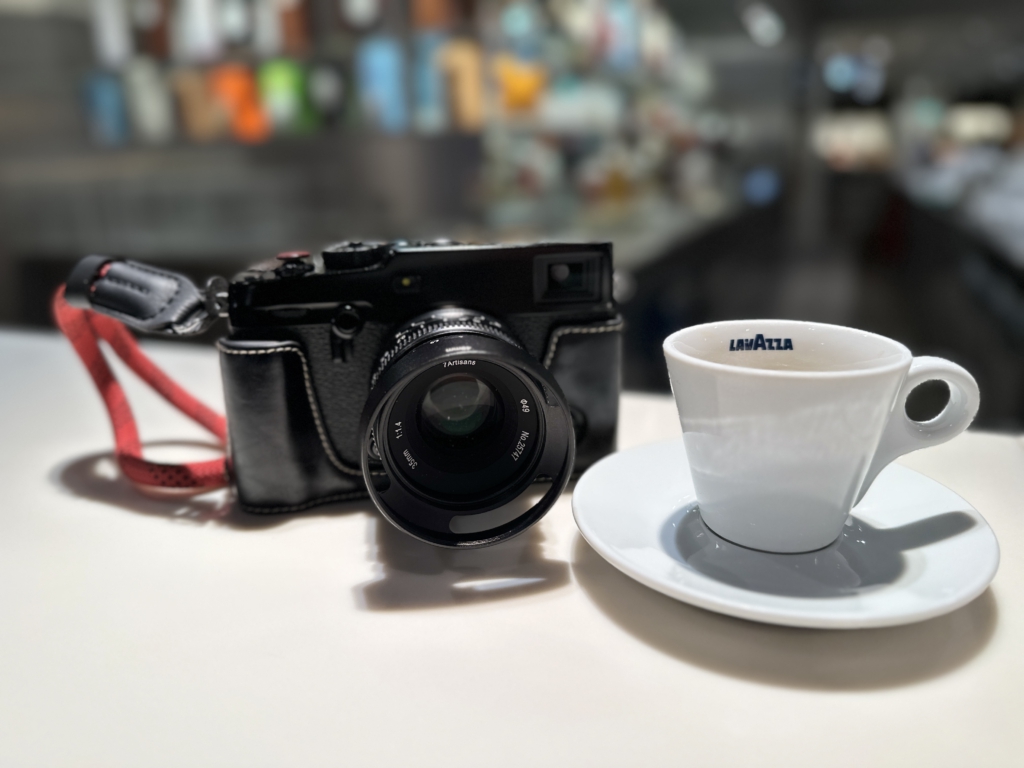 I guess I do not need to repeat that I am the biggest fan of 35mm APS-C (~50mm FF) lenses. 4 weeks ago on a business trip to Turkey I tested the Fujinon XF 35mm f1.4 R lens with very good results and autofocus. In my review Sunrise at the beach in Belek captured with the Fujinon XF 35mm f1.4 R I explained my difficulties in using auto focus for my style of taking photographs.
The 7Artisans 35mm f1.4 APS-C is a full manual lens with a de-clicked aperture ring. My result after using this lens for 3 weeks in many different photographic situations as well light conditions I only can judge that both lenses have am high IQ and resolution with low distortions, which is even electronical corrected in camera with the Fujinon lens. The build quality and choice of materials of both lenses is high and will guarantee a long life cycle. The huge difference between the two lenses is the impact on your bank account or better said to your marriage/partnership. The price for the Fujinon XF35mm f1.4 R is, at the moment, 589,00€ and for the 7Artisans 35mm f1.4 APS-C lens 89,00€.
If you choose to buy the 7Artisans lens you even can invite your wife/partner to a romantic weekend into a spa hotel. Happy wife happy life…
Beside to the cost saving, to me the fun of using a manual lens for focusing, is the biggest discussion reason to go for the 7Artisans. Please have your self a close look to the images and discuss with me those statement and opinion.
Related articles: Chicago Street Photography in BW with the 7Artisans 35mm f1.4 APSC on Fujifilm X-PRO3 / Maxwell Food Centre in Singapore / A sunny day at the Asakusa Tempel in Tokyo / Selfies, families and travel shooters at the Asakusa Temple in Tokyo